August 18, Nubia released their activities on the IFA invitation letter, a new mobile phone to be released, many speculated that is My second Prague last year new series product. But only a day later, issued the domestic version of the invitation letter, Nubia aspects (Beijing time) on September 1, this new product will be released at the same time in the domestic.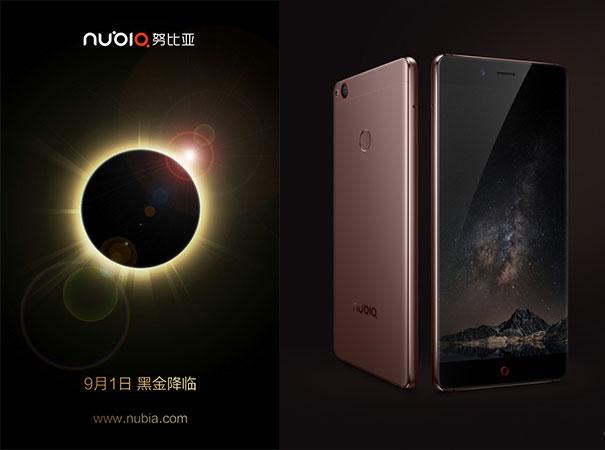 From the perspective of the invitation letter of domestic, Nubia new product called "black gold", according to weibo before exposure, the new product will be the extension of Z11 version. Currently sold in Nubia Z11 with metal shell, after the official release when there are five basic colors, are the sun, coffee, gold, silver or gray sky, bright moon tarnish, then introduced a customised version, cristiano ronaldo after using black box shell and gold. Version if these are not the so-called "black gold", that dirty version would like Z9 released last year, after Nubia launched by cortical shell after third anniversary commemorative similar, is unknown.
Many people are concerned about configuration, dirty version of Z11 may not have too much change, will continue carrying 5.5 inch screen without borders, Xiao dragon 820 processor, 16 million pixel lens and so on. At present the news didn't get the official confirmed that the price of black gold version is up in the air.